Topcon's Materiality and SDGs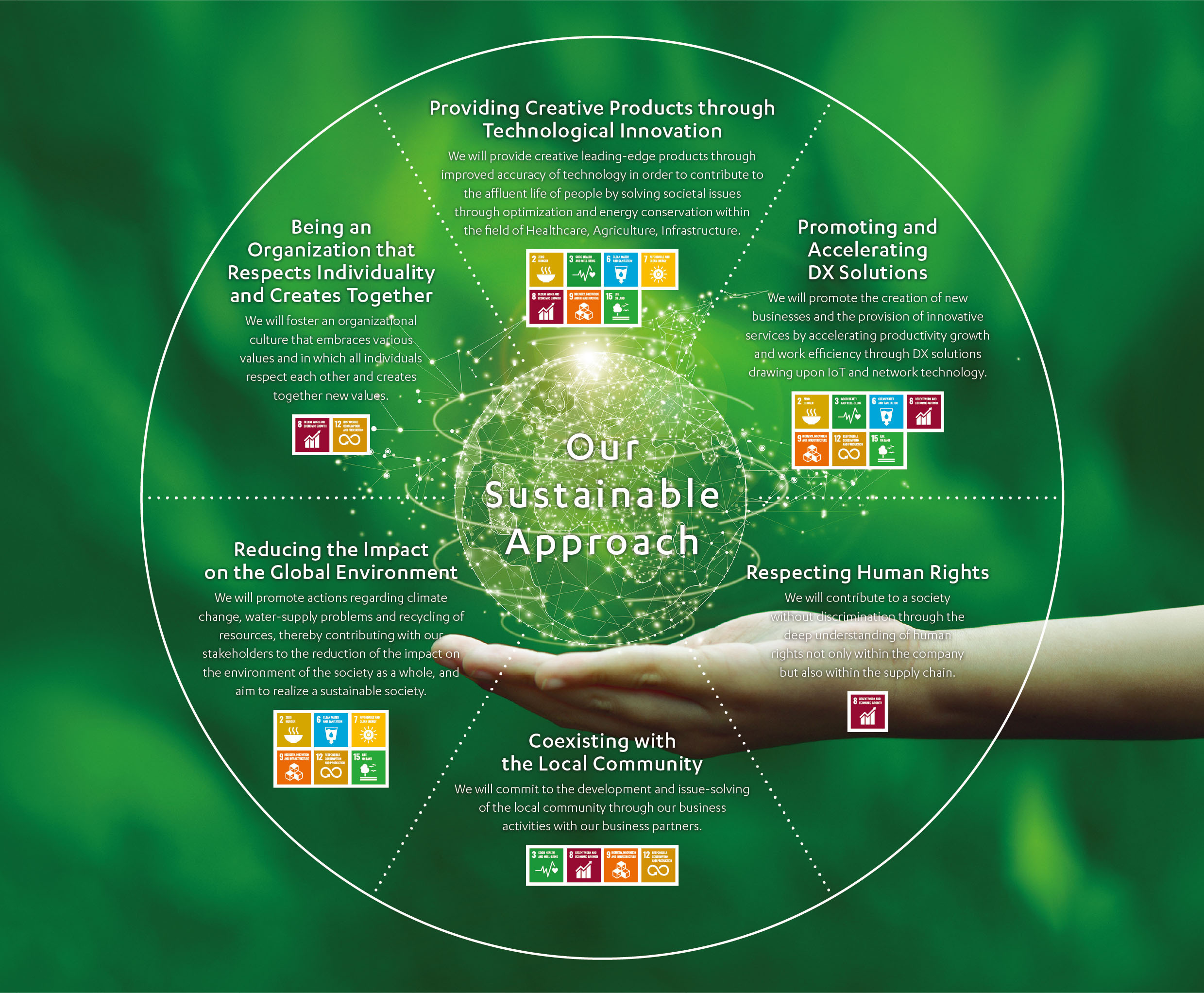 Materiality
(Important Issues)
Activities
SDGs
1
Providing Creative Products through Technological Innovation
We will provide creative leading-edge products through improved accuracy of technology in order to contribute to the affluent life of people by solving societal issues through optimization and energy conservation within the field of Healthcare, Agriculture, Infrastructure.



2
Promoting and Accelerating DX Solutions
We will promote the creation of new businesses and the provision of innovative services by accelerating productivity growth and work efficiency through DX solutions drawing upon IoT and network technology.



3
Respecting Human Rights
We will contribute to a society without discrimination through the deep understanding of human rights not only within the company but also within the supply chain.
4
Coexisting with the Local Community
We will commit to the development and issue-solving of the local community through our business activities with our business partners.


5
Reducing the Impact on the Global Environment
We will promote actions regarding climate change, water-supply problems and recycling of resources, thereby contributing with our stakeholders to the reduction of the impact on the environment of the society as a whole, and aim to realize a sustainable society.


6
Being an Organization that Respects Individuality and Creates Together
We will foster an organizational culture that embraces various values and in which all individuals respect each other and creates together new values.
Topcon Group ESG Vision
Contributing to Environmental Issues through Our Businesses
Received the 4th Nikkei SDGs Management Survey
Topcon received three-and-a-half star rating for three consecutive years in the 4th Nikkei SDGs Management Survey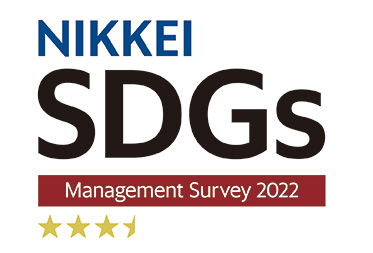 United Nations Global Compact