Creating new values through combining technologies
Technology contributing to the business
Since the company's foundation, Topcon's core technologies are optics and sensing technology . Topcon has continually evolved its unique core technologies by aggressively incorporating peripheral and applied technology according to the time and needs.
Furthermore, we have acquired high-end technology through M&A and Alliances of more than 35 tech ventures. By combining them with our core technology, unique products and solutions that no one ever imagined have been created.
This is how the company has stimulated potential customer demand and opened up the blue ocean market.
In addition to R&D and product development, we have worked on strengthening intellectual property, production and manufacturing technology, and technology management systems, establishing the solutions that can offer and respond to future global needs.
In order to solve societal challenges in "healthcare, agriculture and infrastructure," we will continue to work on developing solutions through digital transformation with a human touch.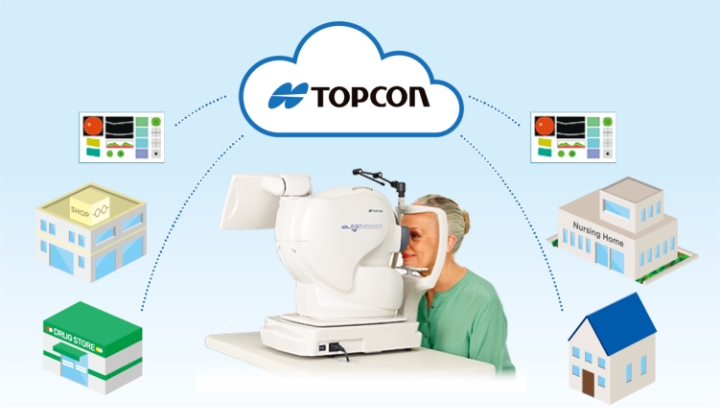 Technology contributing to the field of

Healthcare
Creating a system for eye disease screening
Helping people live a healthy, comfortable life
By applying our original optical design and interference measurement, the 3D structure of the posterior part of the eye is visualized in vivo.
In addition, by combining the profound knowledge of ophthalmological optics and real-time image processing technology, the complicated fundus imaging process can be fully automated, enabling a simple and unified fundus measurement.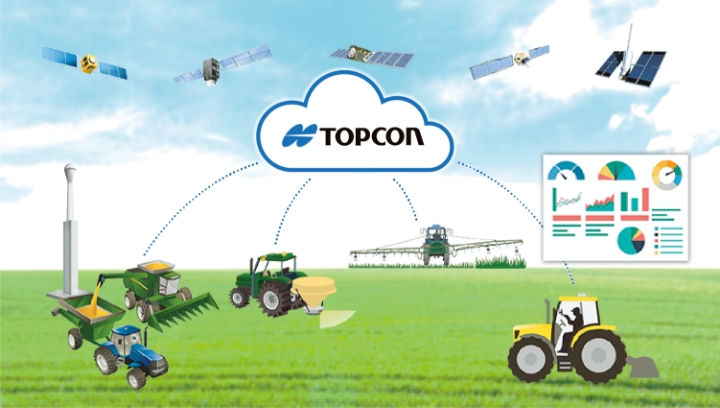 Technology contributing to the field of

Agriculture
Automation of farm operations
Helping feed a growing world
By applying the laser spectrometry technology and the auto-steering system of agricultural machinery using GNSS (global navigation satellite system) antenna technology, a non-contact sensor that measures the growth status of crops has been developed.
Then, agricultural data can be easily managed by combining these solutions, enabling the maximization of yield and product quality improvement.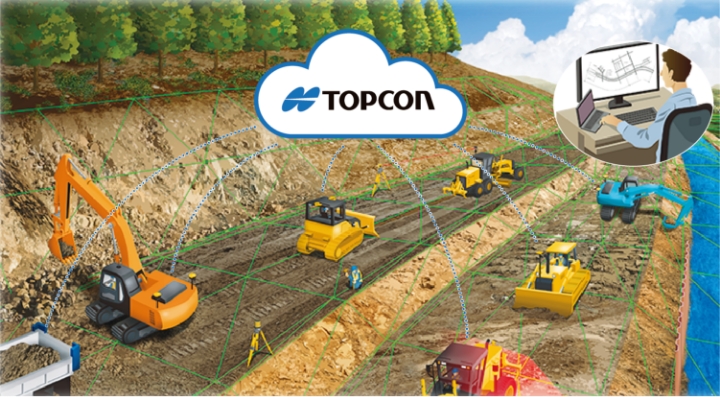 Technology contributing to the field of

Infrastructure
Automation of construction process
Helping build a strong, sustainable future
By combining 3D position measurement technology with IMU (inertial measurement unit) and hydraulic control technology, a high speed and high accurate automated construction system has been established in IT construction.
In addition, by using the remote monitoring system with IoT devices, it enables streamlined work at the construction site, improving the efficiency and management of daily processes at the remote office.
Topcon's Technology
Core technology

Optical technology

Ophthalmological optics
Laser technology
Thin film
Color optics
Lens・Optical design

Sensing technology

Interferometric measurement
Ranging・Angle measurement
GNSS antenna
Optical sensor
Applied technology

Image Processing

Point-cloud processing
3D Modelling
3D imaging measurement
Object tracking

Machine Learning

Object recognition
High-precision sensing
Diagnosis support
Optimization

Automation

IMU
Hydraulic control
Motor・Actuator control
Auto-Steering

Remote Operation

Edge computing
IoT
Wireless network
Cloud computing
Related information