Topcon provides solutions to solve societal challenges in the fields of healthcare, agriculture, and infrastructure, which are foundations of livelihood.
Topcon's products play an important role at familiar places.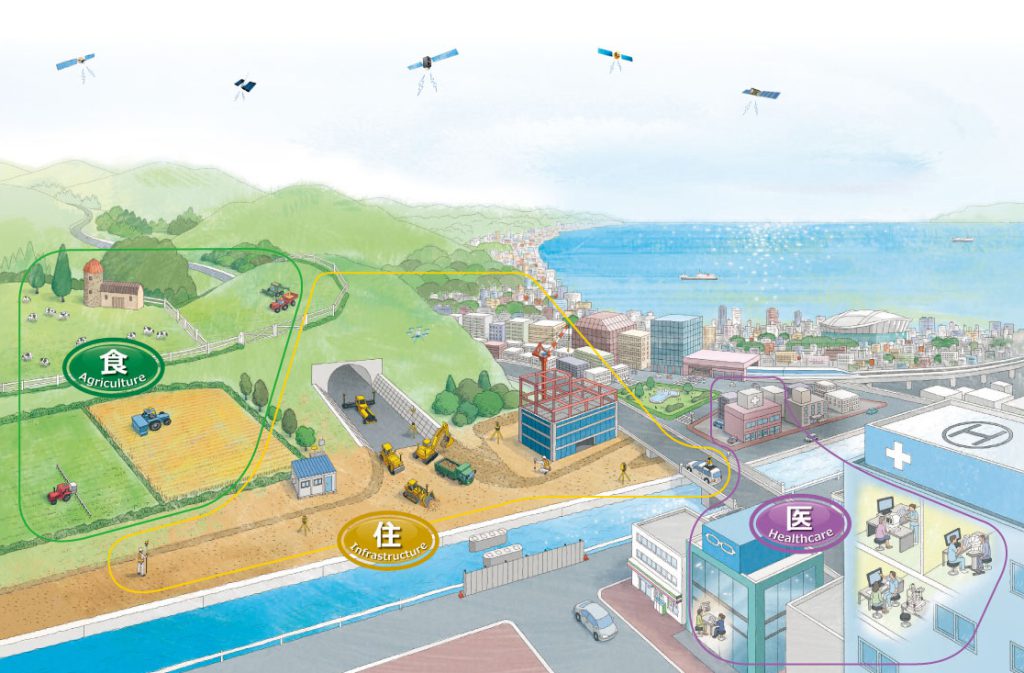 Healthcare
Topcon addresses the increase in eye disease resulting from global population aging by contributing to the early detection and treatment of eye diseases through cutting-edge ophthalmic examination, diagnosis, and treatment equipments.


Major products:
3D OCT, Retinal camera, Slit lamps, Auto refractometer, Auto kerato-refractometer, Tonometer, Specular microscope, Photocoagulator, Operation microscope, Vision tester, Lensmeter, Chart projector, Ophthalmic data system IMAGEnet.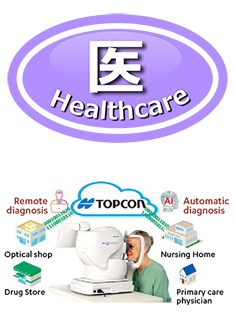 Agriculture
Topcon addresses food shortages resulting from global population growth by efficiently managing the farming cycle (planning, seeding, crop care, harvesting) through automation of farm operations and provision of IT solutions.


Major products:
Crop Analysis, Data Management, Guidance and Autosteering, Weighing and Measurement, Mapping, Implement Control, Feed Management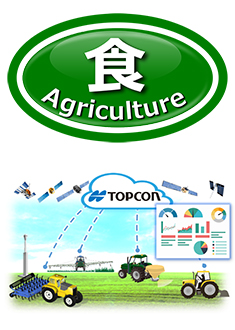 Infrastructure
Topcon addresses the shortage of skilled engineers and globally rising infrastructure demands by utilizing our technologies such as high-precision 3D positioning data, and automation of civil engineering and construction. In addition, Topcon contribute development, maintenance and management of infrastructures which our daily lives depend upon.


Major products:
GeoPositioning (Optical Instruments, Total Stations, GPS Systems, Laser Scanning, Mobile Mapping, GPS Networks, Field Controllers, Software, Survey Solutions)
Construction (Elevation Lasers, Alignment Lasers, GPS Rovers, layout Instruments, Equipment Automation, Sonic Grade Control, Workflow Solutions, TelematicsSite Management)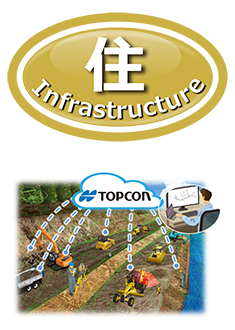 Other
・Optical measuring equipment

・Optical parts / lenses