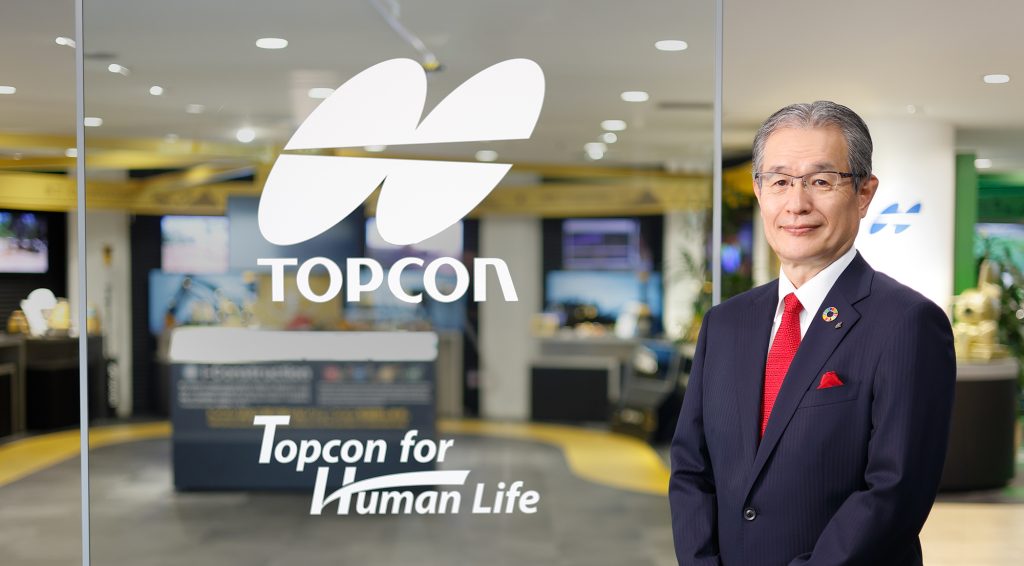 Topcon aims to become a company that customers need with our advanced DX solutions.
Our corporate philosophy is Topcon contributes to enrich human life by solving the societal challenges within healthcare, agriculture and infrastructure.
Since our founding, we have developed our business globally, focusing on surveying instruments and ophthalmic medical devices, leveraging our strengths in precision optics and optomechatronics technology.
In 1994, we came up with a new concept of "automating the construction process," which no one had thought of at that time, and created a new business market and potential demands.
This was a turning point, and we promoted mergers and acquisitions of various overseas technology venture companies and distribution companies, integrating our unique technology and ideas and transforming into a solution provider for the "healthcare, agriculture, and construction industries."
Our customers are professionals with specialized knowledge. With a "Think Global, Act Local" mindset, we try to explore their needs, listen to their opinions, and propose new unique DX solutions they don't even think of to contribute to creating a prosperous society globally.
This is the "TOPCON WAY" that we aim for.
Going forward, with a customer-oriented, field-oriented approach and a spirit of challenge, we will continue to strive for "the company that is needed" by stakeholders and promote ESG (environmental, social, and governance) management through our business
A digital transformation with a human touch

Takashi Eto
President and Chief Executive Officer