Topcon acquires VISIA Imaging S.r.l, ophthalmic medical device manufacturer in Italy
Tokyo, Japan – July 6th, 2021 – Topcon Corporation announced that it has acquired VISIA Imaging S.r.l, an ophthalmic device manufacturer headquartered in suburban Florence, Italy.
VISIA Imaging S.r.l (hereinafter "VISIA"), was established in 1993 and specializes in the design, development, and manufacturing of anterior segment (cornea, crystalline lens, etc.) examination hardware and software. This acquisition enhances Topcon's development and manufacturing capabilities of anterior segment devices and software, which complements the company's strong portfolio of fundus imaging devices that includes fundus cameras and optical coherence tomography (OCT). The acquisition further reinforces Topcon's position as a leading ophthalmic diagnostic device manufacturer.
For many years, Topcon has been a distributor of VISIA's technology including the CC-100 series visual acuity charts (CC-100 series), the CA-800 topographer and corneal analyzer, the MYAH biometer and corneal topographer and the Aladdin biometer.
"The integration of a Japanese company and an Italian company, both with strengths in optical design, mechanical engineering, and manufacturing of medical devices, will enhance the synergies between the two companies. Both VISIA and Topcon value true reliability and innovative technology, making two companies ideal partners. I am very excited to move forward in our business together to continue producing advanced technology that benefits both patients and eye care professionals.""- commented Fumio Ohue, Managing Executive Officer of Topcon Corporations.
Major VISIA products:
(from the left: ALADDIN, CA-800, CC-100, MYAH)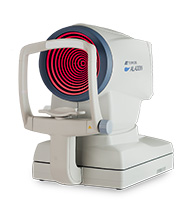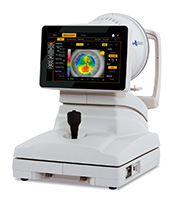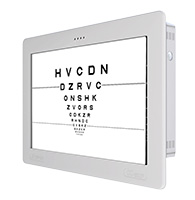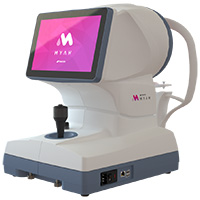 The acquisition of VISIA will enable Topcon to create additional synergies within the company's product portfolio, expand its product offering, strengthen the Topcon Healthcare brand, and continue to grow the business. Furthermore, the acquisition gives Topcon Healthcare additional product design and development capabilities that will accelerate product development and enable the company to better meet the needs of the market.
"I am so pleased that VISIA Imaging is becoming part of Topcon Healthcare and very excited for the next chapter in our long relationship. VISIA Imaging is focused on development and manufacturing of HW/SW solutions for eye care with high expertise in anterior segment. I am confident to release new beautiful products to support Topcon to become a market leader in myopia management, and to increase Topcon's presence in cataract surgery with Premium IOL calculation"- said Alessandro Foggi, CEO VISIA Imaging S.r.l
VISIA's product portfolio helps eye care professionals diagnose and manage a number of eye health conditions including myopia. In recent years, the increase in the number of patients at risk for myopic-related eye diseases has become a global issue, and Topcon is committed to working with eye care professionals to address this eye health problem. By integrating VISIA and its products into the Topcon Healthcare portfolio, the company is better equipped to develop myopia management solutions and strengthen collaborations with companies in the myopia treatment field.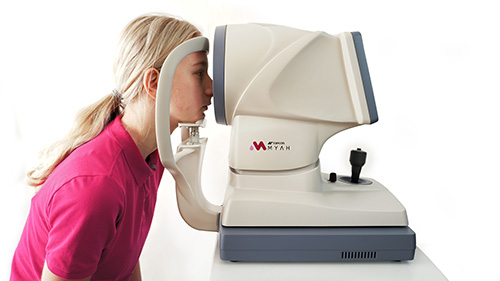 [About VISIA]
| | |
| --- | --- |
| Company name | VISIA Imaging S.r.l |
| Headquarter | Via Martiri della Libertà 95/e 52027 San Giovanni Valdarno, Tuscany Italy |
| Major businessh | Design, development and manufacture of ophthalmic medical devices |