Topcon releases ScanMaster CAD Link for GLS-1500
Topcon Corporation announces the release of optional software ScanMaster CAD Link (an optional extension for ScanMaster Software for 3D Laser Scanner, GLS-1500) which facilitates interactive link between the ScanMaster and AutoCAD® software. The new software enables more efficient extraction and drawing of objects.
This linkage function improves the transfer of files that is necessary between steps of point cloud editing and drawing on AutoCAD.
The new upgrade allows the operator to display the ScanMaster and AutoCAD screens side-by-side and move work between those two screens seamlessly. This allows an operator to easily draw objects using familiar AutoCAD commands. Addition of the ScanMaster CAD Link creates a smooth, efficient process from editing point cloud data collected by Topcon's GLS-1500 through drawing operation on AutoCAD.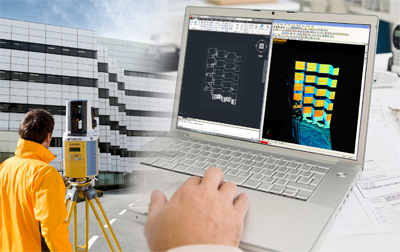 AutoCAD® is the registered trademark of Autodesk, Inc.