Notice of Changes of President and CEO (Replacement of President)
Topcon Corporation (TSE: 7732) hereby announces that the change of President and CEO was resolved at a meeting of the board of directors held today. The appointments will take effect on April 1, 2023.
1.Change of President and CEO(effective April 1, 2023)
Name
New Position
Current Position
Satoshi Hirano
Representative Director,
Chairman
Representative Director,
President & CEO
Takashi Eto
Representative Director,
President & CEO
Representative Director,
Executive Vice President
General Manager, Quality Assurance Div.
2.Reason for change
Topcon is accelerating its global growth strategy with leading edge digital transformation solutions in essential areas that are indispensable to society, based on its philosophy of "contributing to the enrichment of people's lives by solving social issues in the fields of healthcare, agriculture, and infrastructure".
Since our founding in 1932, we have developed our business globally, focusing on businesses related to surveying instruments and ophthalmic medical equipment, utilizing our strengths in precision optomechatronics technologies.
In 1994, with the M&A of a U.S. technology venture company, we created a new concept of "automation of construction processes," which no one had thought of at the time and entered the construction and civil engineering to create new potential market. This was a turning point, and accelerated M&A of various overseas technology venture companies and expanded its business domain into the IT agriculture field and grow into a truly global company with annual sales of approx. over 200 billion yen, about five times that of 1994, with an overseas sales ratio of 80% and an overseas employee ratio of 70%.
Satoshi Hirano, Representative Director, President & CEO, will complete three terms of the medium-term business plan for a total of 10 years since fiscal year 2013, and with the start of the next medium-term business plan in the next fiscal year, it would be appropriate timing of the transition to a new management structure thus it resolved to change in the President & CEO position.
Takashi Eto, who will assume the position of Representative Director, President & CEO has always participated as a core member to promote and support the growth of Topcon's Positioning business and greatly contributed for the creation and penetration of the i-Construction in Japan when he served as President of the domestic sales subsidiary in 2007.
In 2015, Takashi Eto led the healthcare business (company system at that time) as company president, strengthened its sales organization and leading the launch of the currently growing Eye disease screening business. During his tenure as General Manager of the Smart Infrastructure Business Division, he closely worked with Topcon Positioning Systems, a U.S. based subsidiary who is Topcon's growth driver, to build a global organizational management structure and strengthened collaborative relationship between the two organizations.
Currently, while concurrently serving as General Manager of the Quality Assurance Division, Takashi Eto also takes the lead to formulate the next medium-term business plan, which will begin in the next fiscal year, from the perspective of overall optimization as Executive Vice President.
Topcon's board of directors decided to appoint Takashi Eto as President & CEO as he has the ability to appropriate and prompt decisions to promote further business growth with his pioneering spirit and extensive experience in overcoming difficulties since the dawn of current growing businesses, and with his broader view on the overall Topcon business. Also, he focuses the profitability of the business to enhance sustainable corporate value.
Satoshi Hirano will continue to contribute to the development of Topcon group as Chairman of the Board, assisting and advising the new President Takashi Eto.
3.Biography
New Title:
Representative Director, President & CEO
Name:
Takashi Eto
Date of birth:
February 18, 1960
Birthplace:
Fukuoka, Japan
Education:
Department of Civil Engineering, Faculty of Engineering from Kyushu Sangyo University in March 1982
Career:
April 1990 Joined Topcon Corporation
June 2007 Director and President, Topcon Sales Corporation
July 2009 Senior Manager, Global Business Planning Dept., Positioning Business Unit
June 2013 Executive Officer, Vice President, Smart Infrastructure Company
April 2014 Deputy General Manager, Eye Care Company
April 2015 General Manager, Eye Care Company
June 2015 Director, Executive Officer
April 2016 Director, Managing Executive Officer, General Manager, Sales & Marketing Div.
April 2018 General Manager, Smart Infrastructure Business Div., General Manager, Corporate Planning Div.
June 2019 General Manager, Smart Infrastructure Business Div.,
April 2021 Director, Senior Managing Executive Officer, General Manager, Quality Assurance Div.
June 2021 Representative Director, Senior Managing Executive Officer
April 2022 Representative Director, Executive Vice President, General Manager, Quality Assurance Div. (to present)
April 2023 to be appointed Representative Director and President
Shareholding:
30,340shares(as of March 31, 2022)
4. Effective April 1, 2023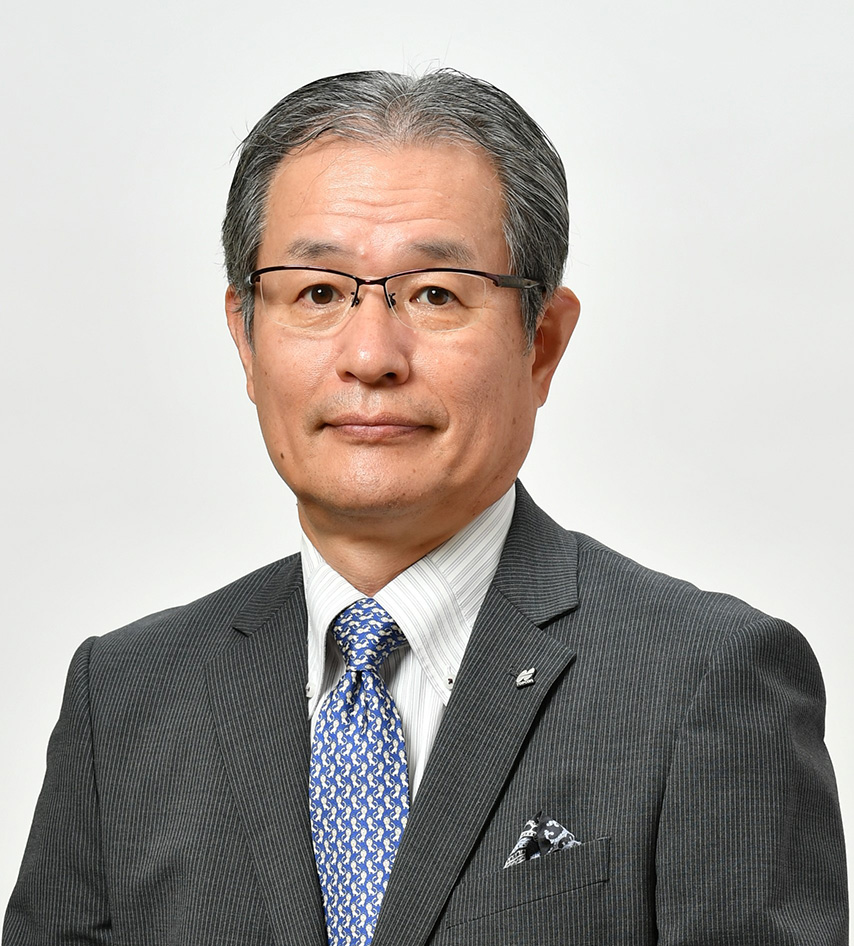 Takashi Eto