Topcon Healthcare joins charity tour in Tibet
The Topcon Beijing Medical (TBM), joined "The 2021 Bright Trip", a charity event, from 17 to 24 April, 2021.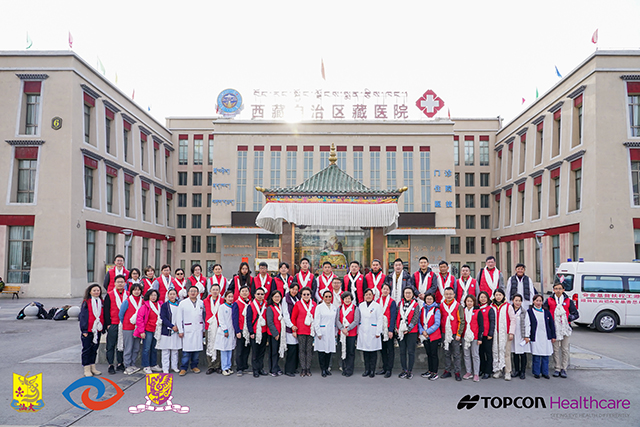 Organized by the Joint Shantou International Eye Center of Shantou University and Chinese University of Hong Kong, The 2021 Bright Trip to Tibet provided ophthalmic services to the local people in Tibet with eye diseases. The team consisted of ophthalmologists, nurses and staff from eyecare-related companies including TBM. The Bright Trip, which is in its 9th consecutive year, brings hope to patients and aims to improve level of ophthalmic diagnosis and treatment of local hospitals in the region. TBM has proudly supported the charity program with Topcon devices.
In addition to the continued support with Topcon products, TBM also participated in the donation program this year. In order to enable local hospitals in Tibet to communicate with specialized medical centers remotely via internet, TBM staffs personally donated Topcon slit lamps, SL-2G (with Chinese digital camera system) and SL-3G, together with doctors to the Linzhi Hospital and Tibet Autonomous Region Zang hospital.
This will help to improve the level of diagnosis and treatment at local hospitals by allowing doctors to capture images with slit lamps that can then be sent out for referrals. They will also play a key role in the digital transformation of hospital with telemedicine in the long term.