Topcon Announces the Launch of Chronos
It is time to reinvent refraction.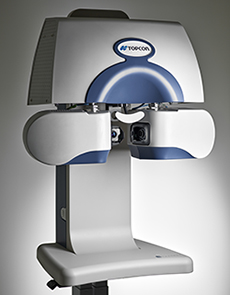 Topcon launches the revolutionary Chronos, Refraction System.
Topcon, a leading provider of eye care devices and software solutions for the global eye care community, announced the launch of the revolutionary Refraction System, Chronos.
Topcon Chronos offers binocular autorefraction, keratometry measurements and visual acuity with subjective testing. Chronos is the single space-saving instrument that optimizes the Eye Care Professionals' workflow.

SAVE SPACE
Chronos combines binocular autorefraction and keratometry measurements with binocular subjective testing and visual acuity in a single instrument that occupies minimum space.
Chronos reduces the number of conventional refraction lanes and additional refractometers needed.

GROW
Chronos offers the versatility critical for growing your practice.

DELEGATE
SightPilot™ is a guided refraction system that simplifies the exam and facilitates delegation.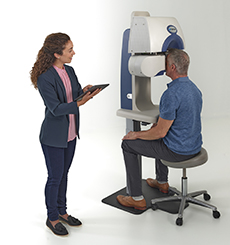 (press release information in Europe)
https://kommunikasjon.ntb.no/pressemelding/topcon-announces-the-european-launch-of-chronos?publisherId=90063&releaseId=17896062
(press release information in the U.S.)
https://www.businesswire.com/news/home/20201113005598/en/Topcon-Announces-the-US-Launch-of-Chronos
*About the Chronos, Refraction System
About Topcon Healthcare
Topcon Healthcare is a branded eyecare business of Topcon. Topcon Healthcare sees eye health differently. Our vision is to empower providers with smart and efficient technologies for enhanced patient care. Keeping pace with the ever-changing landscape of the healthcare industry, we offer the latest integrated solutions, including advanced multi-modal imaging, vendor-neutral data management, safe distancing, and ground-breaking remote diagnostic technology.